AGILE PROJECT MANAGEMENT
PLAN SUCCESSFULLY
Foundation pillar of successful projects
Project management represents the interface of all parties involved in a project and is crucial for the success of technical system development. Experience and realistic as well as constant assessments are the basic pillars of successful project planning that we experience.
Do projects fail due to their complexity?
Software development is still receiving too little attention in the mechanical engineering industry. Although the proportion of software functions in this area is extremely high and will continue to grow. Underestimated complexity and scope of work packages are causes of project failure.
Good and successful project management is not only characterized by the achievement of a strict and rigid goal, but also by a dynamic and agile reaction to changing framework conditions. The development of software in mechanical engineering in particular is subject to many requirements and interfaces.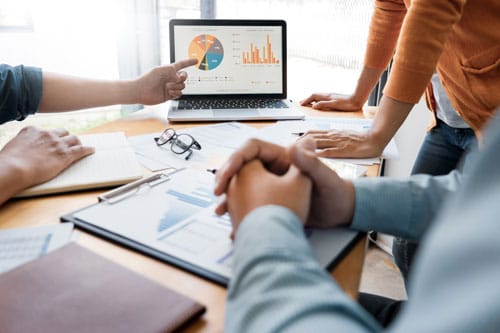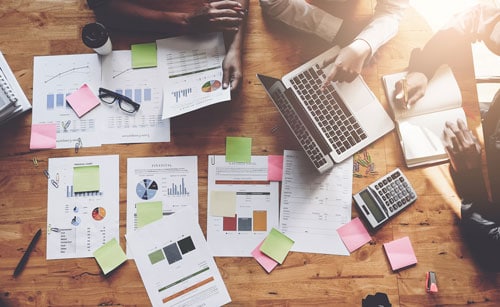 Stay agile despite concrete planning
A key competence in the development of complex technical systems – especially intelligent machines with a high proportion of software – is requirements management. It is advisable to look at facts from other perspectives and to question all stakeholders involved to enable an exchange of experience and interests and to delineate the scope of a project.
For a predictable project process, task packages are put together and a schedule is drawn up. Deviations from scheduling due to changed framework conditions are often the case. Dynamic and agile configuration and change management as well as well-thought-out resource planning provides a remedy.
Advantages for your project
Interface for everyone involved

Determine the scope of services of a project

Prioritize goals

The project process can be planned

Agile reaction to changing framework conditions

Control over the complexity and scope of a project

Optimal use of resources

Team motivation through transparency

Building experience through reflection

Project success
The team is the basis
The basis for successful project management requires a thorough and concrete recording of project goals. All stakeholders must be taken into account to be able to draw up a robust specification.
In addition to formulating the common goals, prioritization is necessary so that the efforts can be achieved profitably and gradually. The risks must be assessable at all times. A complete project organization also includes putting together a harmonizing team that can efficiently solve problems and thus create high-quality products.
We offer you!
Efficient teamwork
Coaching of successful methods
Requirements acquisition
Risk assessments
Advice and support for the implementation of the processes
Examination of existing structures
Evaluation of solution approaches
Develop a holistic strategy
Project structuring
Workshops for everyone involved
Monitoring over the project period and beyond
Being involved in a project organization promotes enthusiasm for a project and creates a motivation boost for technical implementation.
Harald Weigold, Member of Management