Pioneer & forerunner for
innovation in Industrie 4.0
As an independent service company, we have been exemplary for software engineering and systems engineering, as well as for education, for almost 20 years. In the age of Industrie 4.0, software has become ubiquitous and technologically extremely multifaceted. This technological diversity calls for completely different requirements for the methods of undertaking projects and of interacting with our customers. Our concepts convince because they embody our experience within mechanical engineering and take into consideration the specific types of challenges mechanics, electronics and software pose.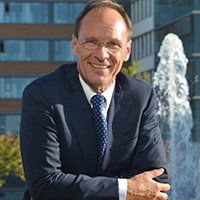 Dr. Rainer Stetter
Managing Director of ITQ GmbH 

News
For our ITQ colleagues from Duisburg past fall was all about Digital Education. They participated in three events focussing about the topics "technology of the future". The  5. Duisburger Makerday got its livestream [...]
We look forward to a successful start of the semester in Duisburg. The beginning this year was very special: The students of the Mechatronics Department at the University of Duisburg-Essen started their final [...]
As part of our EU project OUTDOC, ITQ will offer in the coming months some seminars for PHD students in emerging areas. These semiars will take place within the framework of our EU [...]