MAKE, CREATE & HAVE FUN!
On 21.06.2019, NUCLEI organises its first SMART MAKEATHON in collaboration with ITQ GmbH in Erlangen. Therefore we'd like to invite you to participate in this special event focused on Smart Mobility, Smart Farming, IoT and Connected Systems. Make, simulate and create new ideas  regarding this special topics in about 9 hours. Compete in interdisciplinary teams against each other – with each other!
We are bringing together guys like you: Developers, engineers, start-ups, students, schools and individual participants are welcome to create and make with us. Join the SMART MAKEATHON in Erlangen and develop prototypes together with others related to Smart Mobility, Smart Farming, IoT and Connected Systems. 
SMART MOBILITY
Create mobile transport systems which will solve real-life problems! You can use the hardware provided or bring your own.
SMART FARMING
Develop modern farming concepts, machines or robots which are connected through IoT!
IOT
Build IoT solutions for industrial applications and connect things that have never been connected to the internet before!
CONNECTION
Connect different modules which communicate with each other in real time via IoT as well as cyber-physical systems!
Develop innovative solutions for Industrie 4.0 in just 9 hours under real-life conditions!
TAKE PART


Agenda
08:30 – 09:00 – Registration
09:00 – 09:15 – Welcome speech
09:15 – 09:45 – Presentation of the challenge
09:45 – 10:15 – Team building (4 or 5 teams)
10:15 – 10:30 – Presentation of the teams
10:30 – 10:45 – "How to pitch" presentation

10:45 – 11:00 – Coffee break
11:00 – 11:20 – Prototyping speech
11:20 – 15:00 – Development of prototypes
12:30 – 13:30 – Lunch
15:00 – 17:00 – Finishing prototypes & presentations
17:00 – 17:45 – Presentation of the prototypes
17:45 – 18:00 – Concluding words

Parallel from 11:00 – 17:00  – Quick instructions on technologies and software for students!
Be ready for this innovative challenge and join our SMART MAKEATHON!
Date: 21.06.2019
Registration: 08:30 till 09:00
Time: From 09:00 till 18:00
Location: ITQ GmbH, Am Weichselgarten 7, IGZ, 91058 Erlangen
Duration: 9 hours full of innovation
Participants: Programmers, Developers, Designers, Innovators, IT-specialist and all interested persons
Interdisciplinary team:  A group of people with various competencies
Material: Free soft and hardware for every team
Catering: Free drinks and snacks
T-Shirts: Everyone will get a Makeathon T-Shirt
Networking: Meet and communicate with companies as well as successful practitioners
Business challenges: Work out real business challenges and develop an innovative prototype


PROGRAMMING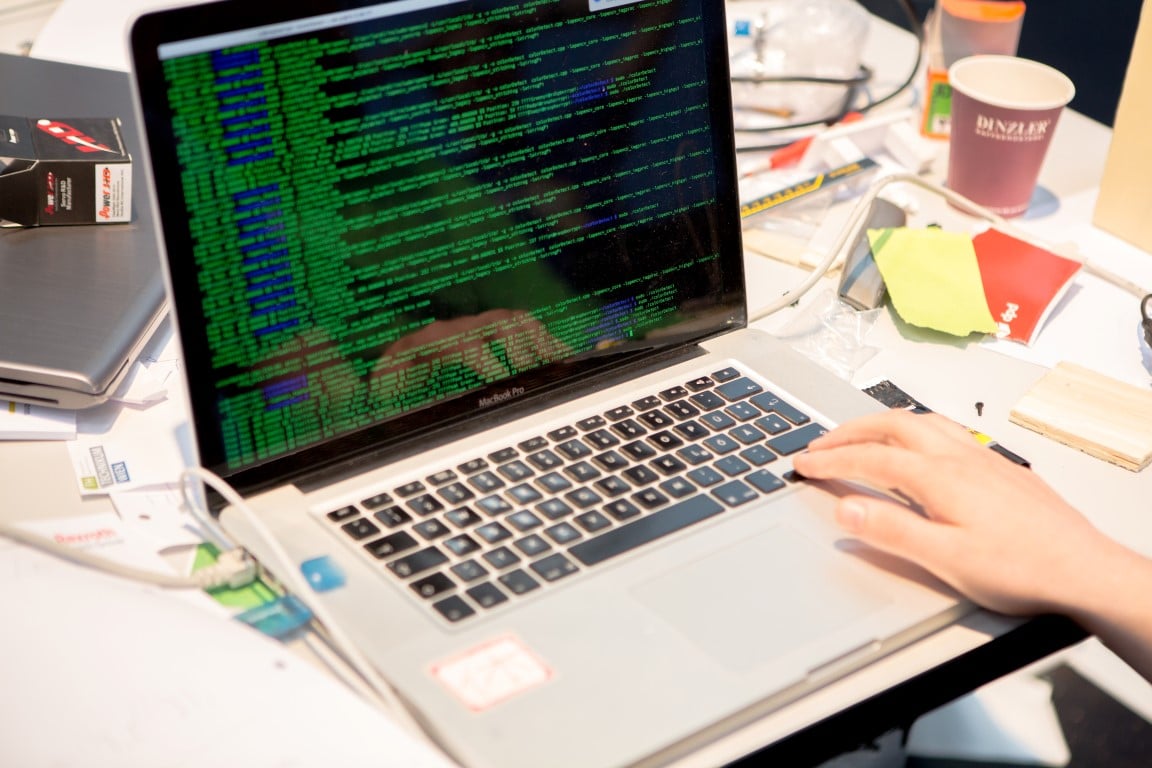 3D printers
Single-board computers like
Raspberry Pi 3
Development boards like
Arduino
ESP8266
ESP32
Everything you need for
programming microcontrollers
KITS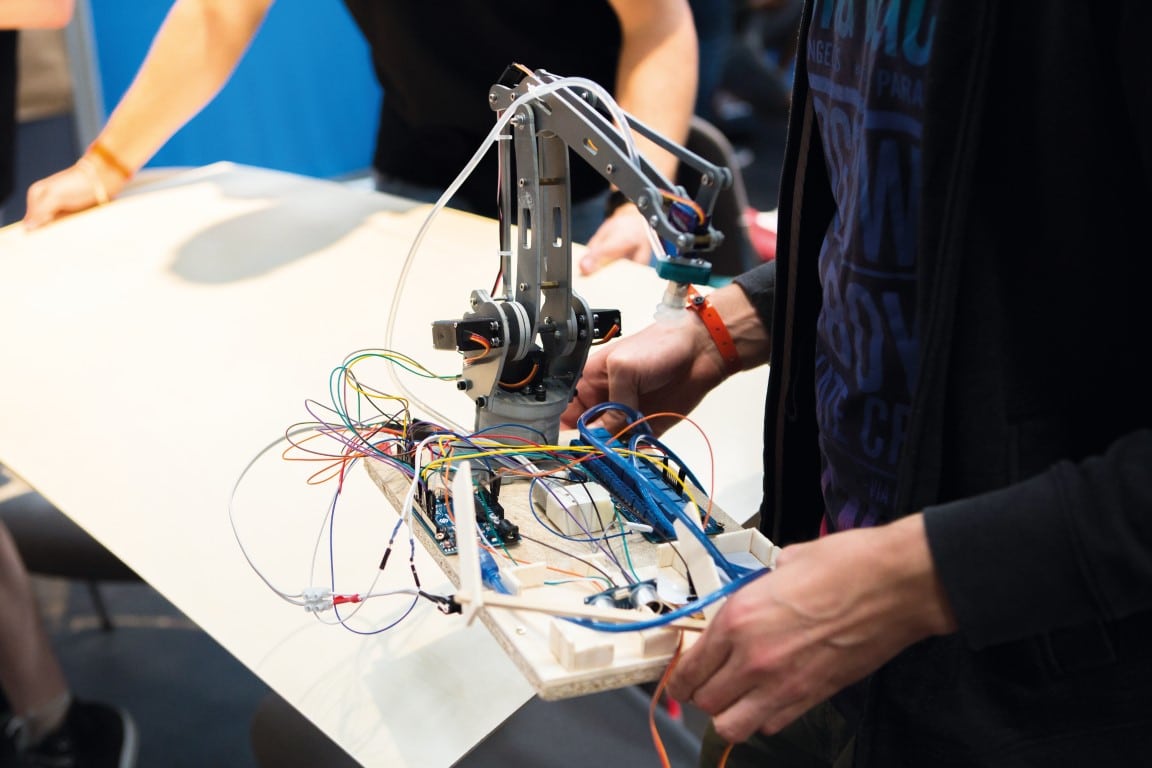 Various Arduino boards and kits
Various robots
Webcams
Maker Beams
Robot Kits
IoT development kits
Cables, adapters and suitable accessories
SENSORS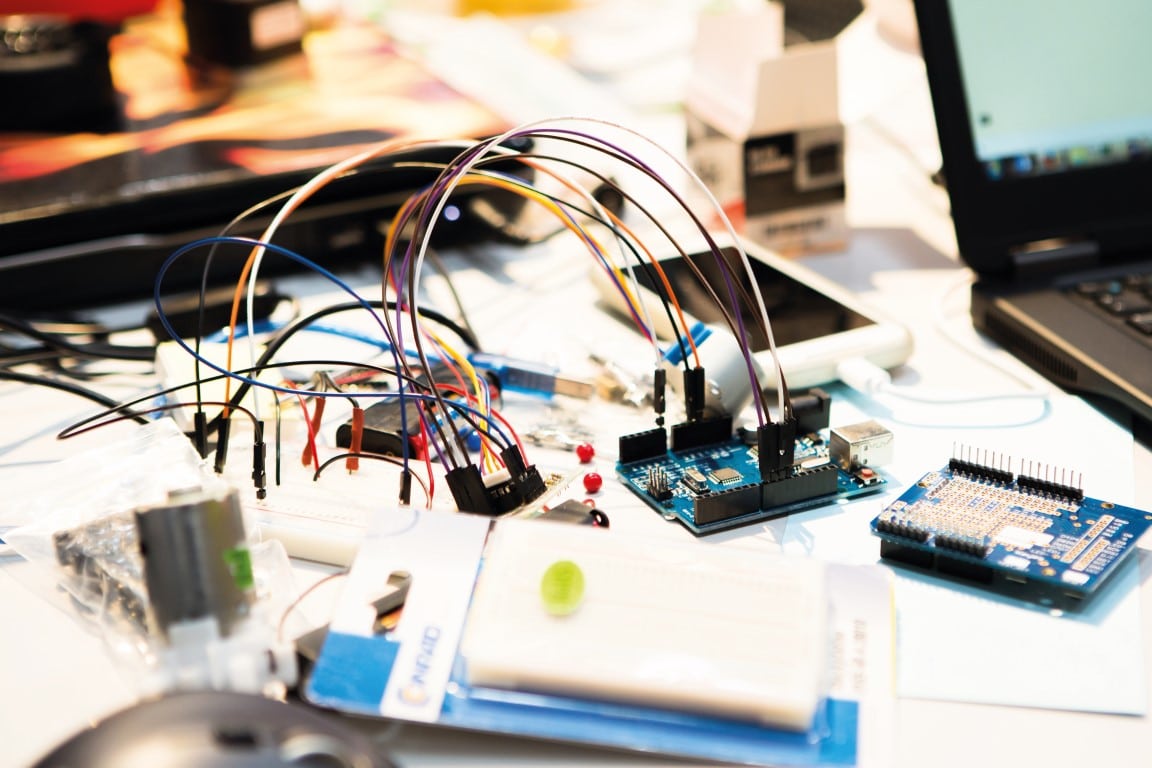 A large variety of sensors and actors
Magnets, LEDs, switches, bearing balls
Digital solder stations
And much more!
If you have any further requests or needs regarding MAKEATHON material please do not hesitate to contact us!
The MAKEATHON is taking place in Erlangen (ITQ GmbH, Am Weichselgarten 7, IGZ, 91058 Erlangen).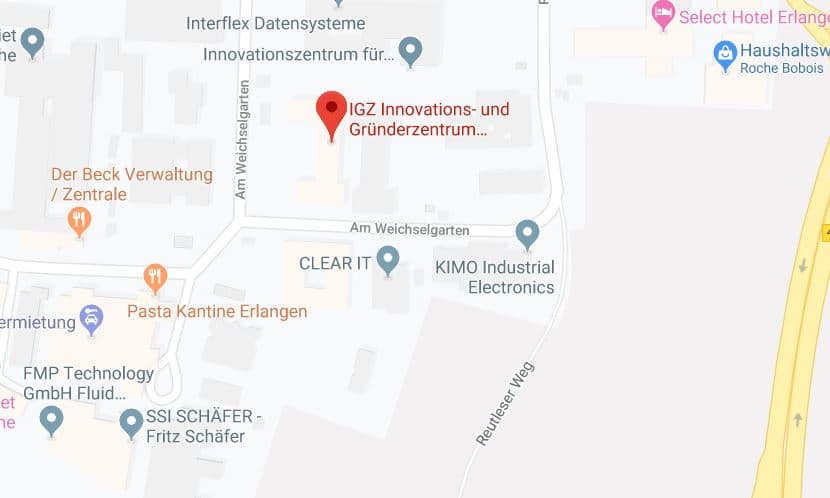 Here you can download some documents!
IF YOU HAVE ANY FURTHER REQUEST PLEASE DO NOT HESITATE TO CONTACT US!